Canon Green Eco-Sense Calculator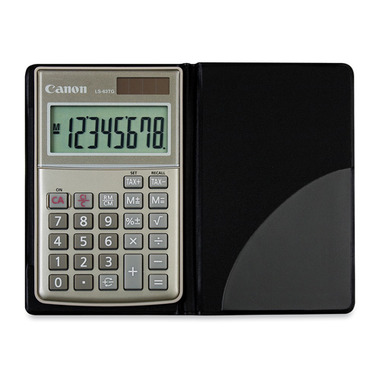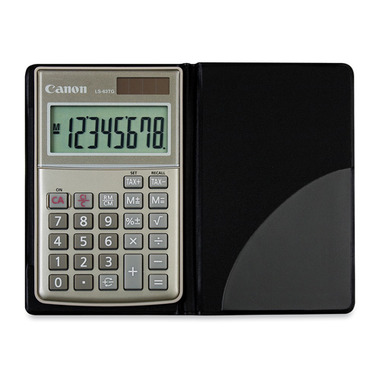 Canon Green Eco-Sense Calculator
8-digit dual power handheld calculator with tax function features a large LCD screen, real metal upper case, rubber keys, and extra large function buttons for easier calculation. Functions include tax calculation, square root, sign change, and three memory keys. Environmentally responsible calculator is made from the recycled materials of Canon copiers. Plastic upper and lower casings are made with post-consumer recycled material. Dual-power handheld calculator includes a protective wallet case and runs on both solar and battery power.
Lillea:
more than a year ago
Excellent small calculator with buttons that aren't too stiff or soft to press. It feels very good to hold it in my hand. The size is perfect for my home office because I like to keep my desk neat (well, I at least like to try, lol) so the size and streamlined-ness of this unit suit me well. The screen is easier to read than some with decent size numerals considering that this is a small calculator.
Tammy:
more than a year ago
This is a great calculator, My husband uses it for work, My kids use it for school. My husband lots his I bought him a different one, he used it for about a month. He wasn't happy with the other one at all. Then I had to go get him another one of these ones again. It is simply a great calculator.
Page
1