Ceva Adaptil Dog Collar Medium/Large
Fits Dogs up to 24.6 inches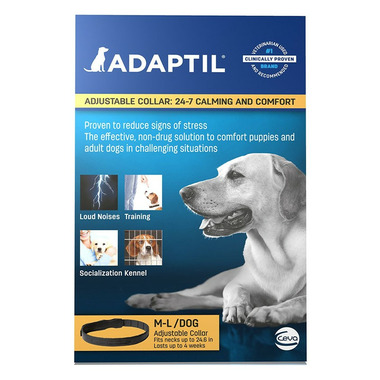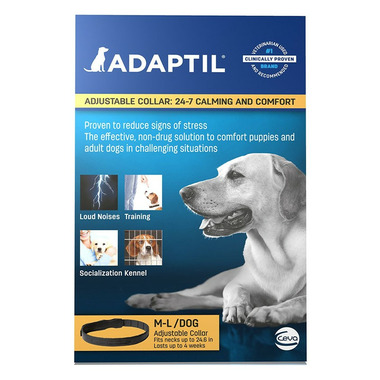 Ceva Adaptil Dog Collar Medium/Large
Fits Dogs up to 24.6 inches
Clinically proven to decrease stressful reactions to loud noises. Proven to help puppies adjust more quickly to new homes ( as shown through reduced number of disturbed nights spent barking, whining and contact seeking.) Helps improve socialization skills of puppies and adult dogs. Reduces excessive pacing and barking/whinning in sheltered dogs. Start to see results in 3 weeks. All dogs are unqiue, results may vary.
Features:
Helps to reduce stress
Acts as a calming aid
Helps reduce barking and whinning

Fits Dogs up to 24.6 inches
Directions:
Change collar every four weeks.

Ingredients:
Analouge canine appeasing pheromone at 5 %. Excipients q.s. 1 collar 100%.
Caution:
Keep out of reach of children.