Choice Organic Teas Black Tea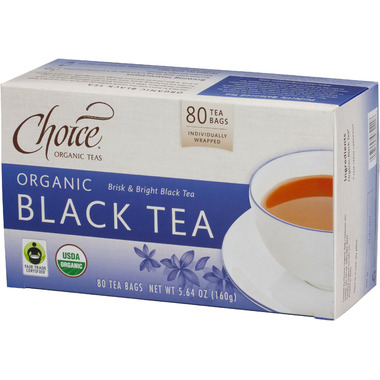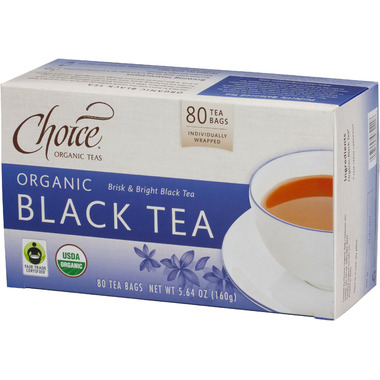 Choice Organic Teas Black Tea
Get back to basics with this superb traditional cup from one of India's finest organic tea gardens. With a medium body and refreshing character, you'll find this tea enchanting at any hour. With cream and sugar, or on its own, its brisk, bright character will shine through and invigorate. Contains caffeine.

Features:
Organic
Fair Trade
Unbleached, natural fibre, staple- free bags
100% recycled paperboard printed with plant- based ink
Ingredients: Organic Black Tea*




Cheryl:
a few months ago
This is a nice single leaf tea but not 'pekoe'. It has a mild flavour regardless of how long it's steeped though, it will get a bit stronger if left long enough. I like my tea on the strong side, so this isn't a tea I'll be buying again and, it's missing a certain flavour that I look for in my teas. On the upside, this tea won't cause heartburn or acid indigestion like some teas will do, so it's something you could drink before bedtime.
Page
1