Choice Organic Teas Twig Kukicha Tea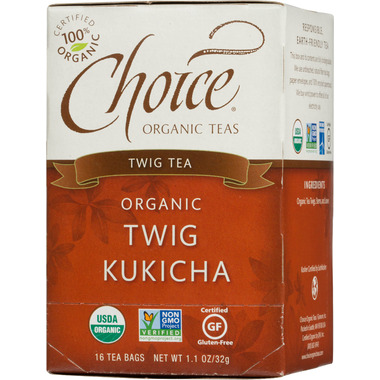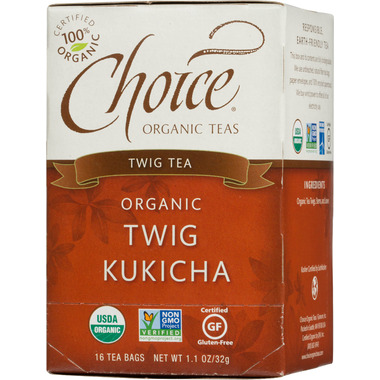 Choice Organic Teas Twig Kukicha Tea
Restore your inner harmony with this delicious, traditional Japanese cup made from tea twigs and stems. They're carefully aged and slowly toasted to create a full-bodied taste that's slightly creamy with sweet, nutty undertones. Naturally low in caffeine, this purifying tea may be enjoyed any time of day.
Features:
Organic
Unbleached, natural fibre, staple- free bags
100% recycled paperboard printed with plant- based ink
Ingredients:
Organic Tea Twigs, Stems, and Leaves.