Clorox Diskette Dish Brush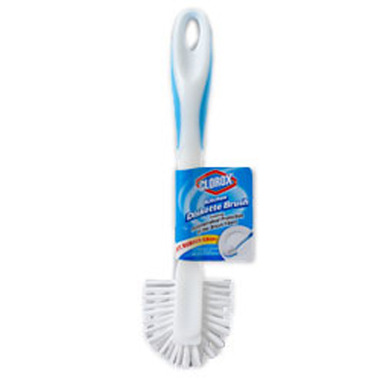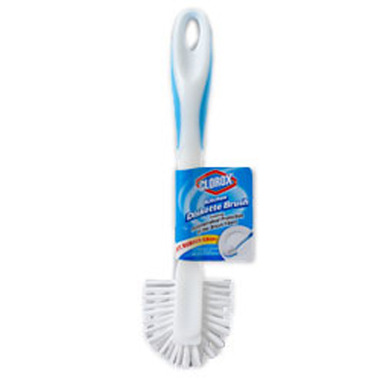 Clorox Diskette Dish Brush
Clorox Diskette Brush is specifically designed to clean dishes and pans with bristles that will not scratch surfaces.

Clorox® Cleaning Tools are made with antimicrobial materials to help inhibit the growth of bacteria on the tools' sponges or scrubbers. The materials are built into the sponge or scrubbers during the manufacturing process to provide continuous protection that won't wash off, or wear away over time.
johnk:
more than a year ago
Best sink/dish brush. Long, strong handle reaches into deep pots, provides lots of scrubbing leverage and keeps your hand clean.
Scraper is very effective and does not damage surfaces. Lots of bristles angled to access all areas and corners. Bristles are a
little affected by extremely hot water. Rubbermaid is close second. Both products are very economical but hard to find.
1