Colora Henna Powder Natural Haircolor
Semi-Permanent
2 oz (60 g)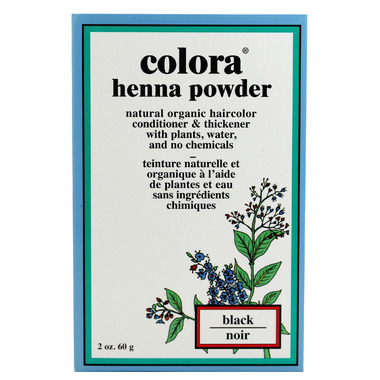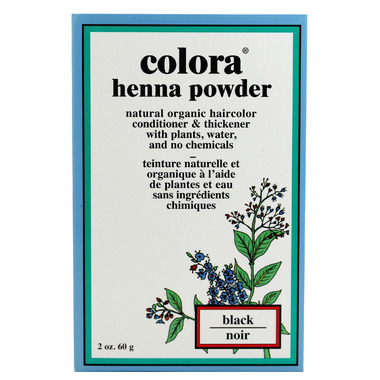 Colora Henna Powder Natural Haircolor
is rated out of
5
by
2
.
Colora Henna Powder Natural Haircolor
Semi-Permanent
2 oz (60 g)
Colora Henna Powder Natural Haircolor
is rated out of
5
by
2
.
Colour: Select a colour
Colour Not Shown
Colour Not Shown
Colour Not Shown
Colour Not Shown
Colour Not Shown
Colour Not Shown
Colour Not Shown
Colour Not Shown
Out of the ancient past comes the secret of coloring hair with plants and water, without chemicals. Colora will not penetrate the hair or change its structure, but each and every hair shaft will actually be wrapped and its body thus visibly increased with the very first application.
Colora Hena works wonders for hair, especially if it feels dull and lifeless. Henna adds body and bounce, and offers a choice of rich but subtle color changes. Colora's "natural" shade will add extra body and shine with no change in color. All of the other shades will add a thin layer of transparent color so that the original hair color will shine through and enhance the final result for the ultimate natural look.
Colora Henna Powder is 100% natural vegetable hair colour.
Ingredients: Henna. May also contain: Indigo, Centaurea, Rhubarb, Beetroot.
Rated

5

out of

5
by
magee
from
Worked perfectly
My hair is growing back after I lost it all from chemo. I was looking for something to cover the grey in my hair that didn't require bleaching out the existing colour first--I'll go back to the real hair-colouring when my hair is longer than one inch! I'd used henna a lot in the 90s so this was my first choice. I followed instructions from elsewhere and used cold tea as the liquid, and added a tsp of lemon juice, let it all sit overnight and then left it on my hair about 3 hours (I used the Sunset Red colour and it was going on very dark, almost black hair with quite a bit of grey scattered through it). I also bought a box of the brown colour in case it came out too orange, but I didn't need that. It came out perfect--my dark brown/black hair is now a dark auburny brown, and the spots where there was a lot of grey are now orangier, but they look like I dyed them that colour intentionally (I love that any colour of the rainbow goes now!). I love my hair--getting rid of the grey makes me feel younger, and this was a natural, easy way to do that.
Date published: 2020-01-17
Rated

3

out of

5
by
nadddd
from
Chestnut not as expected
I tried the chestnut colour and honestly I was a little disappointed. I was expecting some colour change, but it was very minimal, barely noticeable.
Date published: 2020-01-09