Conquest Natural Male Stimulating Supplement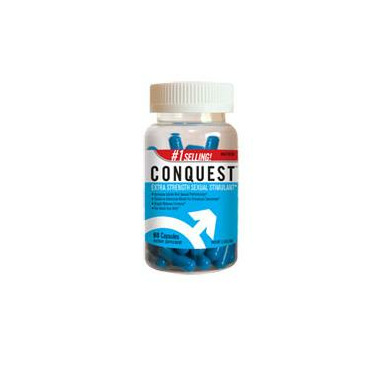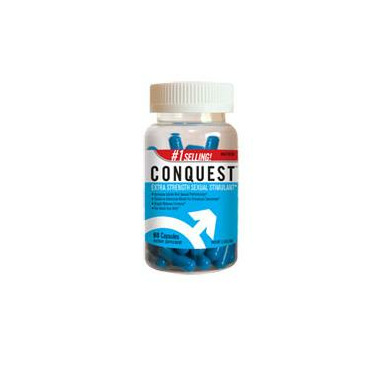 Conquest Natural Male Stimulating Supplement
- We're sorry, this product is no longer available!
- Shop for other products in: For Him

Conquest is a #1 selling natural male stimulating supplement. This extra-strength sexual stimulant is naturally formulated. It is best used when 1 - 2 capsules are taken with water or juice, prior to sexual activities.
Increase libido and sexual performance
Stamina extension blend for enhanced sensation
Rapid release formula
This potent sexual aid combines the most effective natural ingredients to create a one-of-a-kind product with results that are truly uplifting.

For maximum performance take 1-2 capsules of Conquest with water or juice, prior to sexual encounter. Do not consume in excess of 4 capsules per day. Conquest is a powerful natural formula and caution should be taken when determining whether the product is suitable for you. Consult a qualified health care practitioner before using this or any other supplement. Not intended for people under the age of 18.
Medicinal Ingredients: L-Arginine (hypochloride) 400 mg
Non-Medicinal Ingredients: Avena Sativa (oat kernel flour), Glycine, Astaxanthin, Vitamin E, Cellulose, Silicon Dioxide. Capsule: Gelatin, Purified Water, Titanium Dioxide, Brilliant Blue.