Crane Demineralization Filter Cartridge For Animal Humidifiers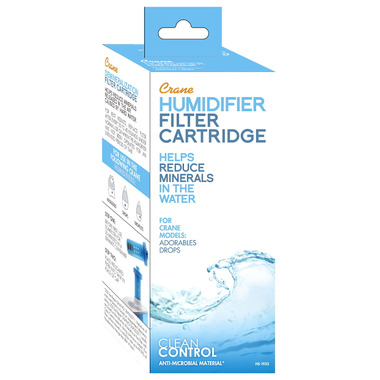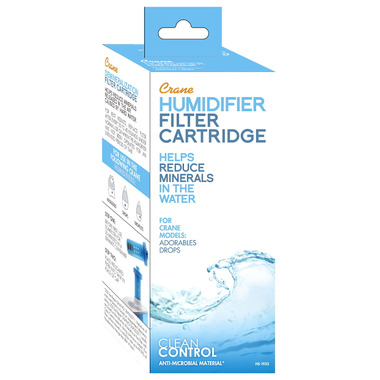 Crane Demineralization Filter Cartridge For Animal Humidifiers
Crane Humidifier Filter helps reduce white dust, which is a byproduct of minerals caused by hard water. Crane Humidifier Filters also feature Antimicrobial Material to help reduce mold and bacteria growth. For best results, replace filter after
every 30-40 fillings or every 1-2 months under normal use, or when the humidifier has not been operated for an extended period of time. To install, simply replace tank cap with filter and insert into full water tank. Place full water tank back on the water basin and wait fifteen minutes for the water to pass through the filter before starting the humidifier. Fits Animal Crane Humidifiers.
Features:
Demineralization filter cartridge
Filters water and eliminates dust
Clean Control Antimicrobial Material is proven to help reduce mold and
bacteria growth
Extends lifetime of humidifier
Lasts for 1-2 months of 30-40 tank fillings
Matthew:
more than a year ago
Even in Montreal where the water is quite soft, the Crane ultrasonic humidifiers will create a fine white dust. This filter completely eliminates the dust. For me, it lasted a month or 2 before I saw the white dust return (meaning it's time to use a new filter). Highly recommended for anybody with the animal humidifiers.
Page
1