Danica Studio Llamarama Pencil Cosmetic Bag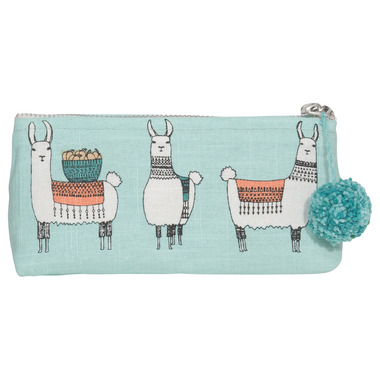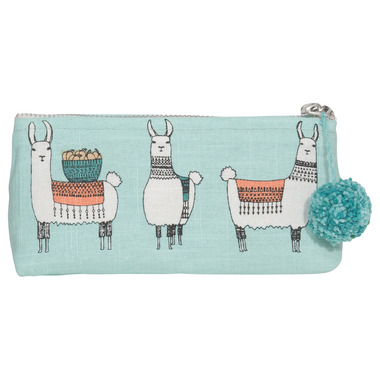 Danica Studio Llamarama Pencil Cosmetic Bag
Danica Studio's Llamarama Pencil Cosmetic Bag features adorable llamas on printed linen.

100% linen/waxed cotton lining. 7" x 3".
Camille:
more than a year ago
Not my first Danica Studio/Now Designs bag (I am addicted!) but it is my first pencil case-shaped bag of theirs - and it is the cutest! Practical, but super cute!
Those llamas are so adorable with their tiny legs and all that pouffy-attitude. Every time I reach for the bag I have a smile on my face thanks to those llamas.
Apart from the general llama-awesomess, I will say it is another slam-dunk for Now Designs' and their patented sturdy bag design. This size is great for sticking in miscellaneous objects - in my case, that's knitting things, the odd pencil and keys. I also love sticking this guy into the Now Designs large size bag I own, matryoshka style, to keep everything in one place.
The llamas help with object-recall, at least for me: I'm not wont to forget where I placed my keys because I know they're under the protection of cute llamas.
Page
1