Delectable By Cake Beauty The Everything Powder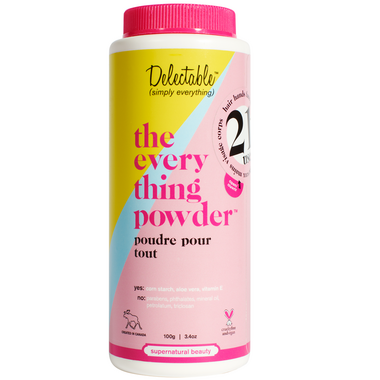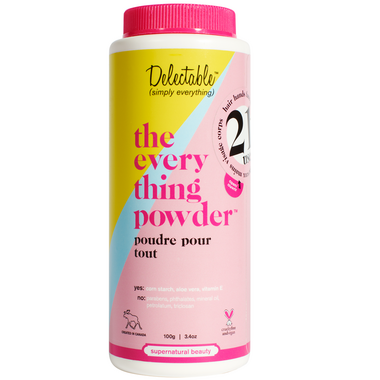 Delectable By Cake Beauty The Everything Powder
Meet The Everything Powder! Mixing natural starches with vitamin E and aloe vera, this multi-purpose miracle-worker hits you everywhere you want to tone down excess moisture and sweeten up your day. Naturally deodorize, volumize those lashes, matte-ify your face, pop it in your shoes. With over 21 uses, you'll love all the ways to play!
Features:
Driven by: Cornstarch, aloe vera, vitamin E
Certified: Cruelty-free & vegan
Excludes: Talc, parabens, phthalates, mineral oil, GMOs, petrolatum, triclosan
Ways to Play:
Full Body Freshen Up: Apply all over the body to feel fresh, smooth and smell great all day long.
Volumize Lashes: Apply one coat of mascara, brush powder on lashes with a cotton swab. Apply a second coat of mascara for an instant false-lash effect.
Boost Brows: Sprinkle onto a brow brush and work through hairs to thicken and add volume. Fill in as usual.
Calm Wax Pain:Apply before waxing to naturally cool skin and help prevent irritation.
Matte-ify Lips: After applying your lipstick, place a tissue over lips and dust with powder.
Bake Face: Press generous layer over concealed areas. Wait 5-10 minutes. Dust off for a creaseless finish.
Protect Shaved Skin: Apply to skin after shaving to soothe and help prevent irritation.
Set Eyeliner: Dust a light layer on top of your eyeliner to help keep it from running all day long.
And more... with over 21+ uses, you'll love all the ways to play!

Ingredients
: Zea Mays (Corn) Starch, Tricalcium Phosphate, Fragrance (Parfum), Aloe Barbadensis Leaf Juice, Tocopheryl Acetate, Lonicera Japonica
Natural, Vegan, Gluten Free, Fair Trade, Dairy Free