Derma E Skin Lighten Natural Fade & Age Spot Creme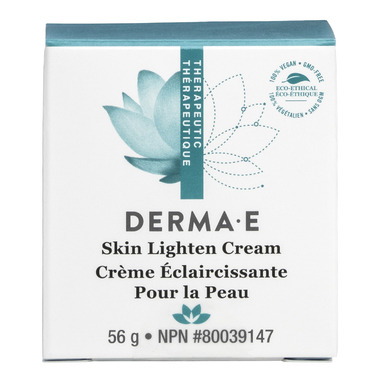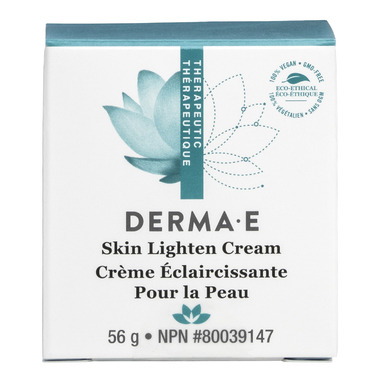 Derma E Skin Lighten Natural Fade & Age Spot Creme
Help fade age and liver spots, lighten your complexion, and even out skin tone with this innovative treatment that utilizes a unique blend of skin-lightening herbs and vitamins. Licorice inhibits the production of melanin. Alpha-Arbutin, a concentrated active commonly sourced from the Bearberry plant, slows the activity of tyrosinase (an enzyme that triggers skin discoloration). Enriched with skin-lightening Vitamin C, and revitalizing Milk Thistle and Ginseng, this advanced, multi-action formula helps efficiently lighten skin. Contains no harmful bleaches or hydroquinone, and may be used to lighten skin on all parts of the body. For maximum effectiveness, wear protective clothing to keep the areas you are trying to lighten out of direct sunlight.
As your skin renews itself every 28 days, cells with less melanin will surface during this time, creating a lighter, more even complexion.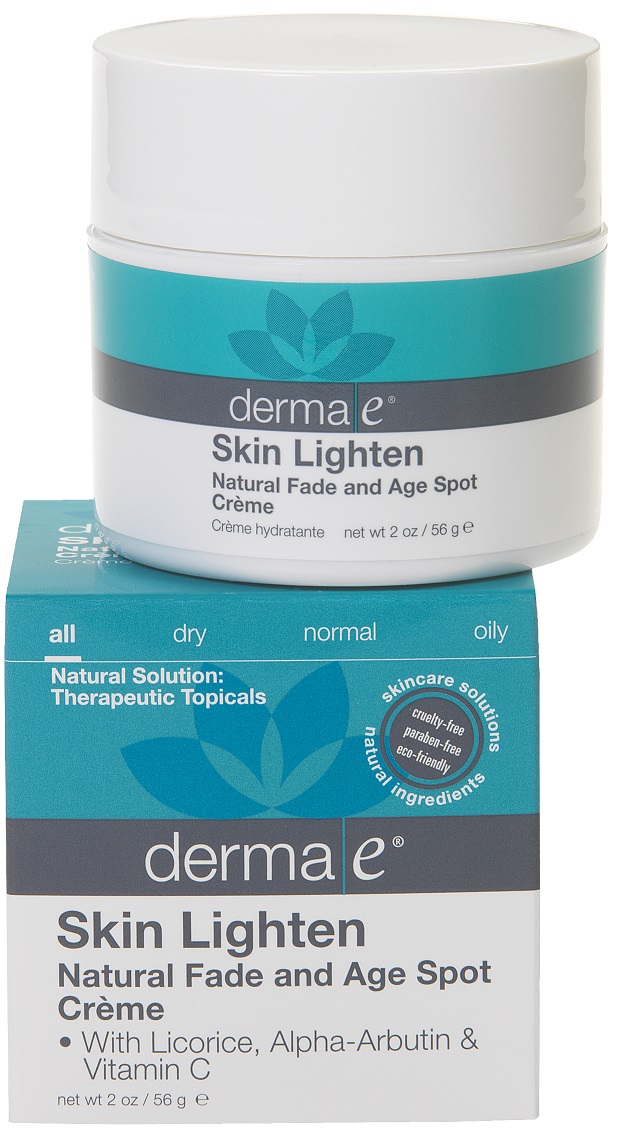 Ingredients:
Water (Aqua), Caprylic/Capric Triglyceride, Stearic Acid, Cetyl Alcohol, Stearyl Alcohol, Glycyrrhiza Glabra (Licorice) Root Extract, Silybum Marianum (Milk Thistle) Extract, Zinc Oxide, Alpha-Arbutin, Ascorbyl Palmitate (C-Ester), Glyceryl Stearate and Peg-100 Stearate, Tocopheryl Acetate (Vitamin E), Retinyl Palmitate (Vitamin A), Panax Ginseng Root Extract, Dimethicone, Phenoxyethanol, Ethylhexylglycerin, Potassium Sorbate.