Dimetapp Cold Dye Free Liquid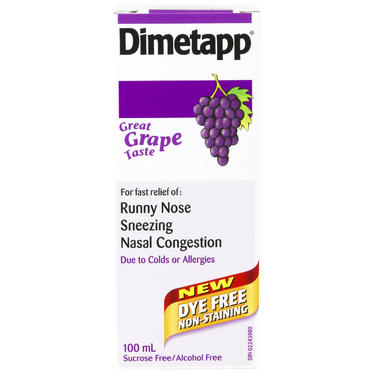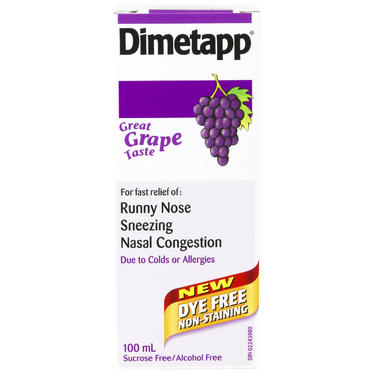 Dimetapp Cold Dye Free Liquid
For fast relief of a cold symptoms, there's Dimetapp DM grape liquid.
Relieves:
Runny nose
Sneezing
Nasal Congestion
This formula is dye free, sucrose free, alcohol free and sweetened with sorbitol.

Chemical Name: Brompheniramine Maleate 2 mg, Phenylephrine Hydrochloride 5 mg
Elle:
more than a year ago
Excellent product that I've used for years on my children. Clears up a runny nose quickly so they can breath and sleep easier, and my kids love the grape flavour. Buy the dye free variety. Same great taste, but no worries about staining clothing or sheets. The purple colour was not the easiest to get out when they had a coughing fit soon after taking the medicine.
Page
1