Divine Essence AromaPod Mini Diffuser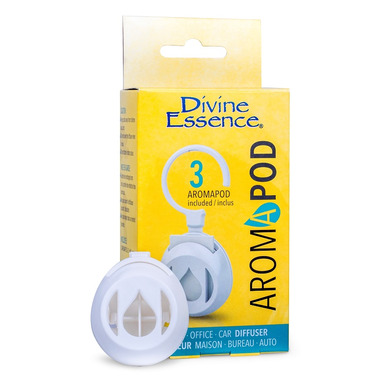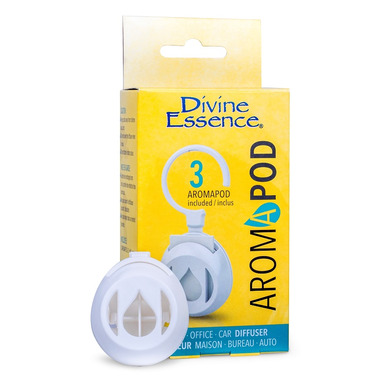 Divine Essence AromaPod Mini Diffuser
Divine Essence AromaPod Mini Diffuser is easy to use and ideal for diffusing your favorite essential oils in enclosed spaces like your car, closet, locker or even at your desk.

The oils are not heated, the natural airflow will allow the diffuser to do all the work. This is a safe alternative to chemical air fresheners and great way to use your favorite essential oils anytime.

Included: Each box includes 3 white AromaPods and 5 refills.

Directions: Just add 5 to 10 drops of your favorite essential oil to the pad, insert the pad into the AromaPod and place in your favorite location.

Caution: Read instruction on the side of the box carefully. Keep refills away from children and pets. Do not cover the diffuser when in use. Do not store in damp place.