Divine Essence Cistus (Rock Rose) Essential Oil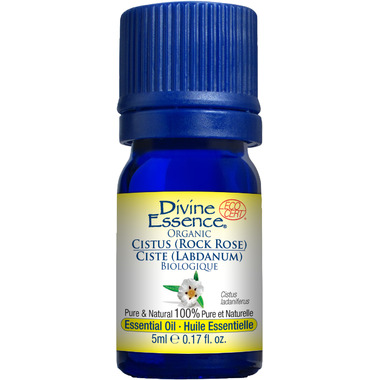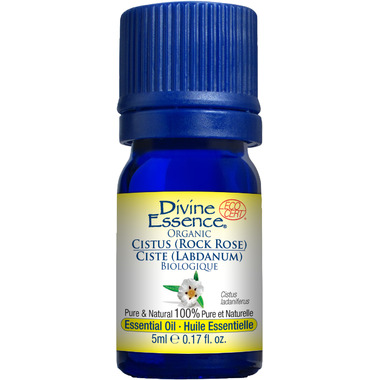 Divine Essence Cistus (Rock Rose) Essential Oil
Cistus is a sapling mostly found in dry and sunny Mediterranean regions. What makes it unique is its ability to quickly regenerate, especially after a fire. Its leaves produce a gum (labdanum) that is used in perfumery for its tenacious, warm amber scent.

Cistus essential oil is used in cosmetics as an anti-ageing product to treat mature, tired and wrinkled skin.

Method of Extraction: Steam distillation
Country of Origin: Spain
Colour: Dark amber brown
Odour: Woody, tenacious

How to Use: Topical (Adults): Essential oils should be used only after being diluted in a carrier oil.

FOR EXTERNAL AND OCCASIONAL USE ONLY. DO NOT TAKE ORALLY. DO NOT USE ESSENTIAL OILS UNDILUTED. KEEP OUT OF REACH OF CHILDREN. If accidental ingestion occurs, seek urgent medical attention or contact a Poison Control Center. Avoid contact with eyes and mucous membranes; if this happens, rinse thoroughly with vegetable oil. Do not use if you are pregnant or breastfeeding. If you have epilepsy or asthma, consult a health care practitioner prior to use. May cause allergic reaction (e.g. skin rashes, irritation, dermatitis, irritation of the respiratory tract); in which case, discontinue use and consult a health care practitioner. Do not use on inflamed skin or if suffering from dermatitis. Avoid exposing treated area to sunlight. Consult a health care practitioner if symptoms worsen or persist.

Ingredients: Cistus. 100% of total in ingredients are from natural origin.