Divine Essence Sweet Orange Essential Oil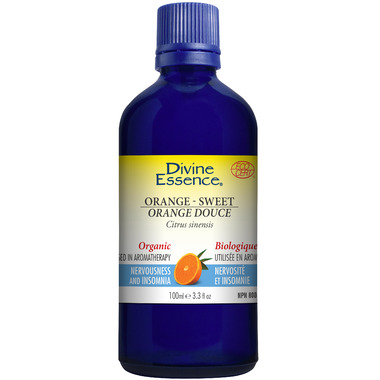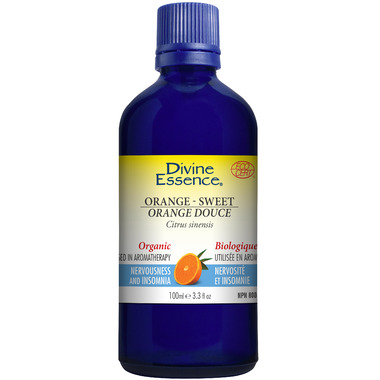 Divine Essence Sweet Orange Essential Oil
Divine Essence Sweet Orange Essential Oil is used in aromatherapy for its sedative properties in relieving symptoms associated with mild anxiety, nervousness and insomnia. The Divine Essence Sweet Orange oil is 100% pure, natural and Ecocert certified 100% organic.
Sweet Orange (fruit of the Citrus sinensis tree) is not the same as Bitter Orange (fruit of the Citrus aurantium tree). Native to China, Sweet Orange was brought to Europe by Portuguese sailors in the 16th century. Its light, fruity and sweet fragrance delicately perfumes the air. A must have fragrance in your aromatherapy starter kit!
Features
:
Scent: Fresh, fruity and zesty
Colour: Yellow to orange
Method of Extraction: Cold expression of the zest
Guarantee: Organic and Chemotyped essential oil, 100% pure and natural. 100% authentic.

Made from the peel of oranges from Costa Rica or Mexico
Inhalation
: Add 4 to 12 drops to a bowl of steaming hot water or a diffuser.
Inhale slowly for 5-10 minutes once a day.
Ingredients
: Citrus sinensis.
For external and occasional use only. It is not recommended to take essential oils orally. Do not use essential oils undiluted. Ecocert Organic, Vegan, Gluten Free