Doctor's Choice Sweet Dreams Liquid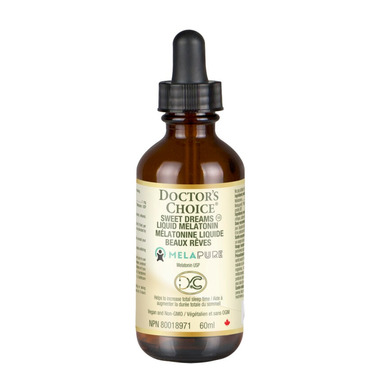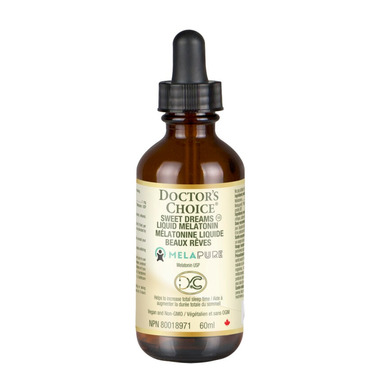 Doctor's Choice Sweet Dreams Liquid
Melatonin is a substance found in almost all cells from the simplest life forms (algae) to the human body. Melatonin is produced and secreted by the pineal gland and as we age secretion decreases. Supplementation of melatonin may be able to replace the decreased secretion that is part of the aging process.

The hormone melatonin in clinical studies has shown to produce rapid sleep onset, and to increase the duration of sleep.

More importantly, those suffering from a lack of sleep are more prone to accidents, depression and infections. Four to six million Americans each year receive medications for sleeping pills; these prescriptions often cause side effects including grogginess, escalating to tolerance, dependence and withdrawal symptoms. Once the drug is discontinued, sleep patterns may be worse than before the treatment was started.

Melapure Melatonin shares none of these problems, and therefore is considered to be an ideal sleep-inducing aid. Doctor's Choice uses the purest source of Melatonin in the world.

Sweet Dreams Liquid Melapure Melatonin gives you the option of taking a pleasant, minty-fresh liquid instead of capsules, with the same effectiveness and superior ingredients.
Features:
Relieves insomnia and promotes a good night's sleep.
Eases jet lag without adverse side effects
Liquid melatonin has controlled delivery
Easy to administer and has a great mint taste
100% DMF (Drug Master File) and patented pharmaceutical grade
Non-GMO

Dosage: Adults: Take 15-45 drops (0.5ml-1.5ml) per day. Add to glass of water (200ml) on or before bedtime or as directed by your healthcare provider. Duration of use: For use beyond 4 weeks, consult your healthcare provider.