Donkey It's A Kick! Card Game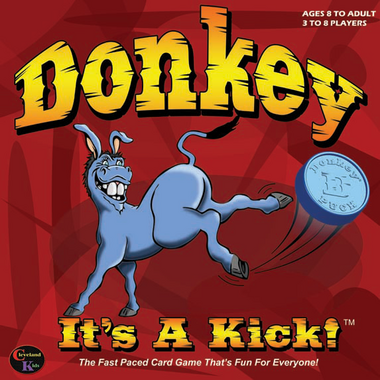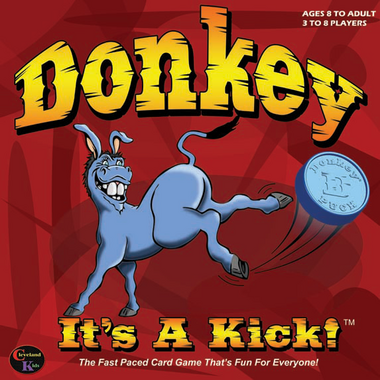 Donkey It's A Kick! Card Game
Donkey – It's A Kick! The unpredictable card game that will have you saving for 4 of a kind one round, and building a barn out of your cards the next. Be the first player to master whatever crazy challenge comes your way and quickly grab a Donkey Puck… but watch out for the KICKER! Nothing is as easy as it sounds. You may be slapping your fellow players with a "High Five!" one minute and plotting revenge against them the next.
The fun multiplies when players start losing and become Donkeys. Donkeys stay in the game only one purpose: To get the rest of the players out!
Win the game by outwitting your opponents, dodging the Donkeys, and being the last player standing!

For ages 8+, 3-8 players.

Includes: 7 donkey pucks, 54 playing cards, 54 kicker cards, score pad & instructions.