Dove Revitalize Body Wash with Mandarin and Tiare Flower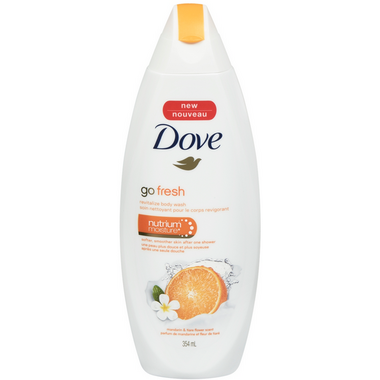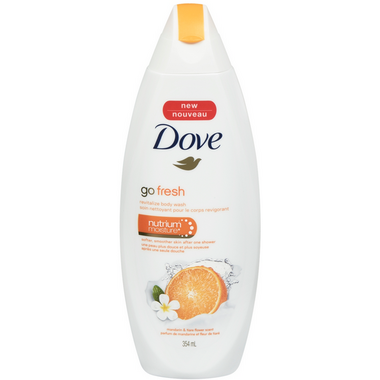 Dove Revitalize Body Wash with Mandarin and Tiare Flower
A body wash with a vibrant scent that also cares for your skin while you wash might just be the thing you're looking for. And with the Dove Go Fresh range, you can get a light, hydrating feel and refreshing formula that lets you nourish your skin in the shower each day and refresh your mind and body at the same time.

Dove Go Fresh Revitalize Body Wash contains a vibrant mandarin and tiaré flower scent and a nourishing formula that leaves you and your skin feeling refreshed and hydrated. If you're wondering how to get softer skin, this body wash is here to help. It contains NutriumMoisture technology to nourish deep into the surface layers of your skin. This body wash leaves you with softer, smoother skin after just one shower.

The combination of this caring formula and juicy, revitalizing scent leaves you with fresh, glowing skin. Simply squeeze a generous amount of this refreshing body wash onto your hands or a shower pouf and spread the light lather over your skin before rinsing away. Dove body wash uses 100% sulphate free cleansers and is paraben free. Dove transforms your daily cleansing routine and nourishes your skin after every shower. The best body washes leave your skin feeling clean and nourished after you shower. With Dove body wash, you can transform one of your daily rituals into an act of care and keep your skin beautiful and hydrated.
Features:
Helps retain skin's natural moisture
Nourishes deep down for softer, smoother skin
Rich lather rinses clean
Revitalizing Mandarin & Tiare flower scent
Leaves skin feeling refreshed and hydrated