Dove Men +Care Deep Clean Purifying Grains Body & Face Bar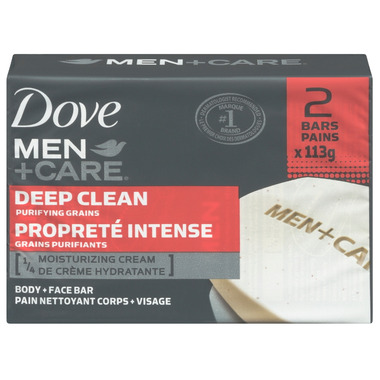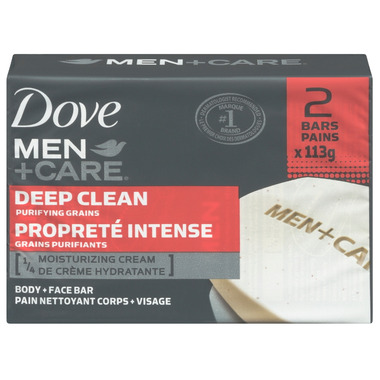 Dove Men +Care Deep Clean Purifying Grains Body & Face Bar
Clean skin doesn't have to mean dry skin with the ¼ moisturizing cream and purifying grains of Dove Men +Care Deep Clean Body + Face Bar. Designed for men to thoroughly clean skin without leaving it dry or tight like soap can. Dove is the #1 brand of soap or cleansing bar recommended most often by dermatologists.
Purifying Grains Provide a Deeper Clean
Deep Clean contains micro grains to thoroughly cleanse your face and body. These purifying exfoliants go beneath the surface to smooth and help renew your skin, leaving you feeling truly clean.
What's in the Box:
Dove Men +Care Body and Face Bar, Deep Clean, 113g (2 Count).
Product Features:
1/4 moisturizing cream fights dryness
Skin feels clean and smooth
Rinses off cleanly
Purifying grains clean deeper
For both face and body