Dresdner Essenz Organic Cheer Up Bath Powder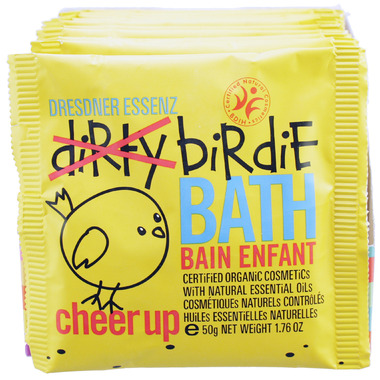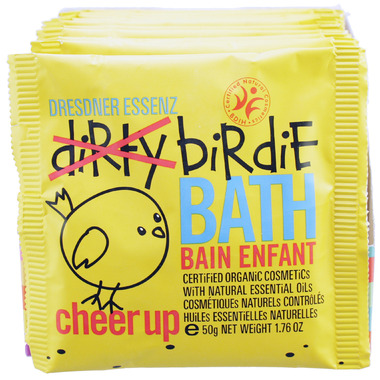 Dresdner Essenz Organic Cheer Up Bath Powder
Dresdner Essenz Organic Cheer Up Bath Powder is especially suitable for nervous, despondent children. Yellow is the colour of the sun. It imparts light, cheerfulness and joy and helps with coping with the small or large adversities of life and restoring their confidence. Dresdner Essenz Organic Cheer Up Bath Powder is a certified natural cosmetic with wheat protein, grapefruit and orange oils, and made with love. It contains no mineral or silcone oils, no alkaline soaps, and no artificial colouring.
Features & Benefits:
Dermatologically Tested.
Certified Organic Cosmetic
Wheat Protein and Marigold Extract
No mineral or silicon oils
No alkali soaps and synthetic colorings
Ingredients:
Ingredients (CFTA): Sea Salt, Calcium Carbonate, Solanum Tuberosum Starch, Citric Acid, Sodium Lauryl Sulfoacetate, Sesamum Indicum Seed Oil, Fragrance (mixture of natural essential oils), Hydrolyzed Wheat Protein, Lysolecithin, Citrus Grandis Oil, Sodium Chloride, Gardenia Jasminoides Fruit Extract, Maltodextrin, Citrus Aurantium Dulcis Oil.
Directions:
One Sachet for One Bath. Soak for 10 to 20 minutes. Temperature: 36-38 degrees celcius. Use for kids aged 3 and up. For external Use Only. Keep out of reach of children.