e-cloth Deep Clean Mop Head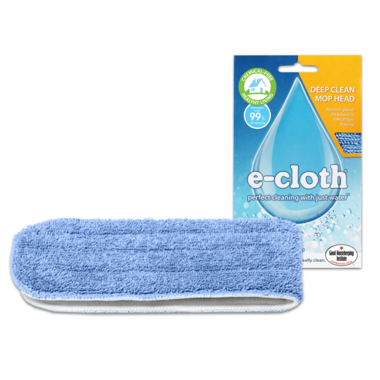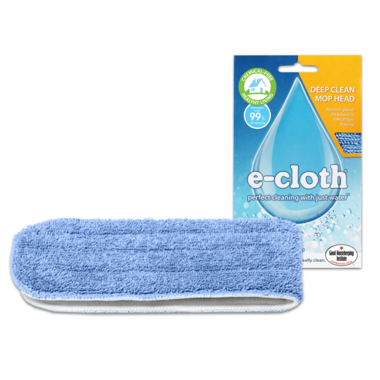 e-cloth Deep Clean Mop Head
The e-cloth Deep Clean Mop Head's special weave and long fibres break up and hold grease and dirt, which ordinary mops leave behind. The Mop Head attaches with hook and loop closures and is easily unattached for a quick rinse or wash. Brilliant on all hard floors including laminate, stone, tiles and wood.
Features:
Chemical Free Cleaning using just water
e-cloths and water absorb and remove over 99% of bacteria
Can be machine washed over 300 times
e-cloths are guaranteed for three years
Directions:
A hot rinse of the mop head under a tap is often enough for day to day use. Recommend machine wash once a week and tumble or hang dry.
Made from 80% Polyester and 20% Polyamide. Do not use bleach or fabric softener.