e-cloth Window Cleaning Pack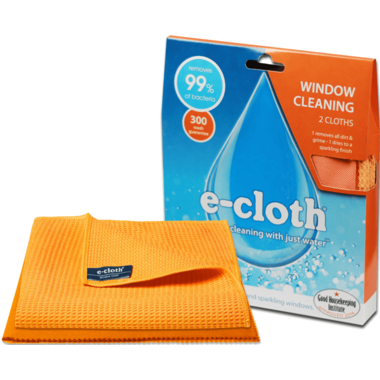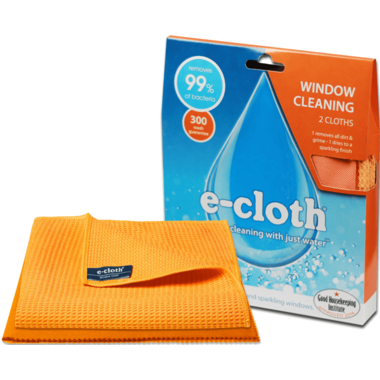 e-cloth Window Cleaning Pack
The e-cloth Window Cloth's highly absorbent fibre structure expands when wet, enabling even the toughest dirt to be effortlessly lifted, trapped and removed from windows and their frames and sills, whether inside or out. There is no need for specialist liquid cleaners to leave windows with a sparkling finish. From windows to their frames and sills, both inside and out, your windows will never have been cleaner or clearer, than with the Window Pack and just water.
Features:
Pack contains a Window Cloth (thick) and Glass & Polishing Cloth (thin)
Chemical Free Cleaning using just water
e-cloths and water absorb and remove over 99% of bacteria
Can be machine washed over 300 times
e-cloths are guaranteed for three years
Directions:
A hot rinse under a tap is often enough for day to day use. Recommend machine wash once a week and tumble or hang dry.
Made from 80% Polyester and 20% Polyamide. Do not use bleach or fabric softener.