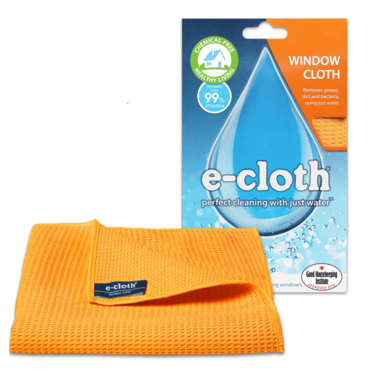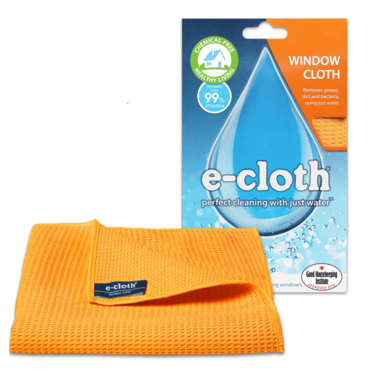 The e-cloth Window Cloth removes dirt, grease and grime from the inside and outside of windows and frames, using just water. There is no need for specialist liquid cleaners to leave windows with a sparkling finish. Instantly cleans and dries all shiny surfaces leaving them streak-free and sparking clean.
Features:
Chemical Free Cleaning using just water
e-cloths and water absorb and remove over 99% of bacteria
Can be machine washed over 300 times
e-cloths are guaranteed for three years
Directions:
A hot rinse under a tap is often enough for day to day use. Recommend machine wash once a week and tumble or hang dry.
Made from 80% Polyester and 20% Polyamide. Do not use bleach or fabric softener.