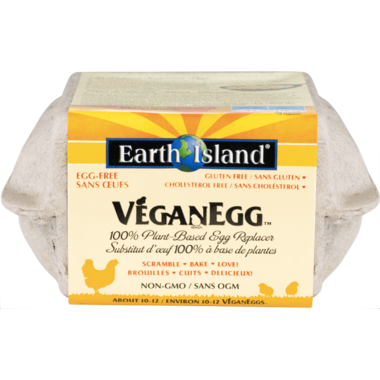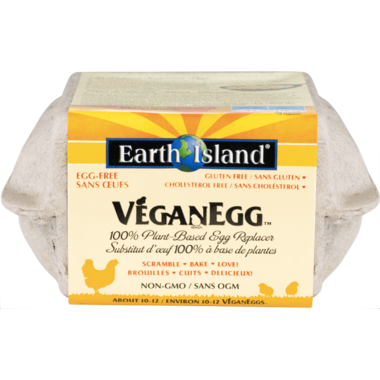 Delight in the taste and texture of eggs with this incredible new whole egg replacer! Enjoy the versatility you expect from eggs while positively impacting your health, the environment, and creating a more humane world. Bake cookies, muffins, cakes, and even cook up fluffy scrambled eggs, omelets and quiches!
Features:
100% plant-based egg alternative
Equivalent to one dozen eggs
Scrambles, bakes, and binds
Dairy Free
Gluten Free
Kosher
Vegan
Non GMO
Ingredients:
Whole algae flour, whole algae protein, modified cellulose, cellulose, gellan gum, calcium lactate (plant source), carrageenan, nutritional yeast, black salt.
This product can be stored in your fridge or your pantry.