Earth's Best Organic Baby Food
Apples & Apricots (2nd Food)
128 mL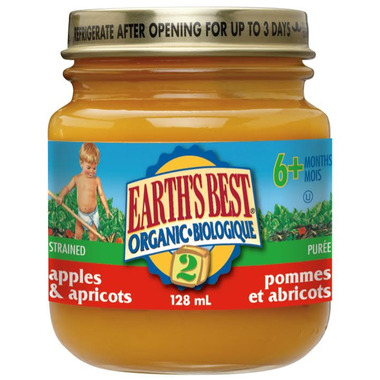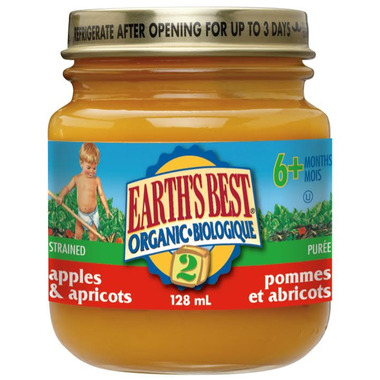 Earth's Best Organic Baby Food
Apples & Apricots (2nd Food)
128 mL
Earth's Best Organic Baby Food is as pure as puree can be. They
believe that organically grown foods are best... best for your child and best for the Earth.

Check out the Earth's Best Difference:

Organic ingredients are grown in soil without synthetic pesticides or herbicides.
No Genetically Engineered Ingredients (GEIs).
No added salt, modified starches or refined sugar
No artificial flavours, colours or preservatives
Certified Organic by Oregon Tilth
Kosher Certified, except for meat varieties
All products are subject to rigorous product testing
This Earth's Best Organic Apples & Apricots Baby Food is suitable for babies 7-8 months. Earth's Best stage 2 foods add variety to growing babies' appetite with strained combinations that offer new tastes and textures.
Ingredients:
Organic apples, organic apricots purée.



Tegan:
more than a year ago
It sounds weird, but I like to have baby food first thing in the morning if I don't feel like having a full breakfast right away. The pureed fruit from Earth's Best, as Marisa put it, does taste great. You can still really taste the [apricots] even though the cheaper fruit (in this case apples) is the first ingredient.
1