Eat Nakd Strawberry Crunch Raw Bar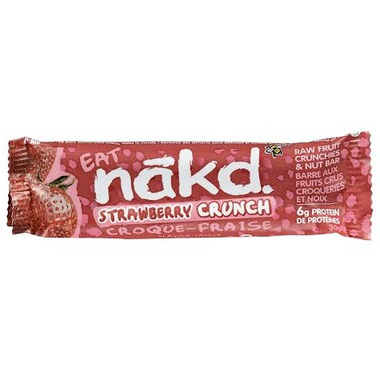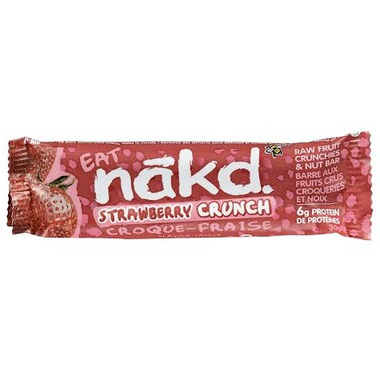 Eat Nakd Strawberry Crunch Raw Bar
- Minimum Qty: 2 In stock

- Minimum Qty: 2 In stock

This Nākd Strawberry Crunch raw bar is every bit as yummy as you would expect from smooshing real strawberries together with fruits, nuts and protein crunchies, resulting in a seriously satisfying texture and long lasting tingly sweetness. With 100% natural ingredients, no added sugar or syrups and free from just about everything that could cause a fuss, including being free from wheat, dairy and gluten, this is a gorgeously yummy and nutritious snack that you're sure to love!
Features
:
Wheat Free
Gluten Free
Dairy Free
Vegan Friendly
Free from added sugar
GMO Free
Low in saturated fats
Ingredients
: Dates, raisins, cashew nuts, soy protein crunchies (soya protein, tapioca starch, salt), apple juice concentrate, freeze dried strawberries and strawberry flavouring.
Wheat, Gluten and Dairy Free, Vegan Friendly, Free from added sugar, GMO Free and low in saturated fat

May contain traces of peanuts and other nuts