EcoTools Start the Day Beautifully Kit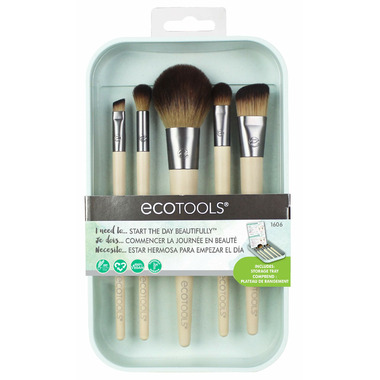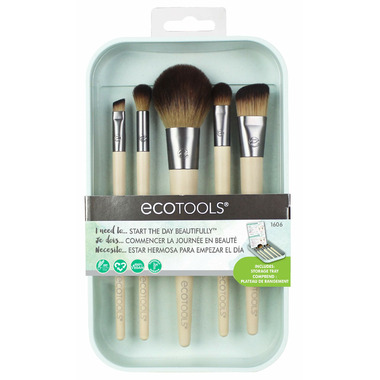 EcoTools Start the Day Beautifully Kit
The EcoTools Start the Day Beautifully Kit is designed with the makeup tools to simplify your daily beauty routine and organize your beauty space.
This kit includes a core collection of 5 essential brushes, 3 beauty look cards and a storage tray. Brushes Included:
Angled Foundation Brush: Create an even base with the Angled Foundation brush
Blurring Brush: Next, use the multi-tasking Blurring brush to hide blemishes or apply eye shadow base
Defined Crease Brush: Apply and blend eye color using the Defined Crease brush
Angled Liner: Define lash line and brows with the Angled Liner
Full Blush Brush Sweep powder or blush onto face with the Full Blush brush
Custom organize your beauty routine with the Beautify Brush System™ designed to fit with the other storage trays and tools across the EcoTools collection.