Ecozone Sports Wash Detergent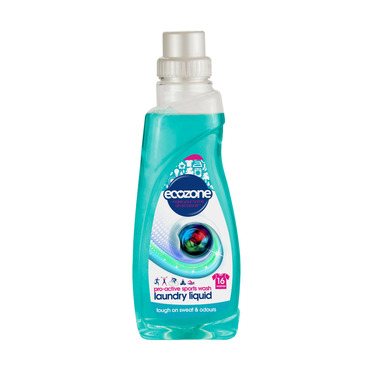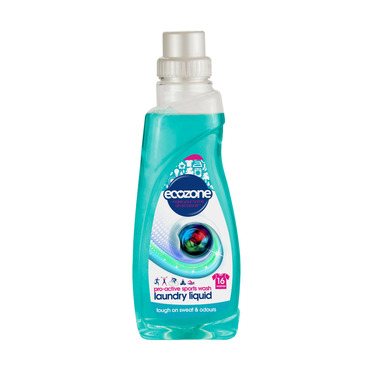 Ecozone Sports Wash Detergent
Ecozone Sports Wash Detergent is a formulation specially designed to fight typically sports stains such as grass, dirt, clay and blood. The formulation also contains an active ingredient: Zinc Ricinoleate that helps eliminating odour during activity and to ensure that unpleasant odours are removed even at low wash temperatures. Effective against smells like sweat, urine, smoke and pets.
Furthermore the mixture of surfactants makes this formulation suitable for functional textiles like Gore-Tex , mixed textiles, outdoor textiles etc.
Features:

Effective from 30-95 degrees
Deo-effect that keeps the clothes fresh longer
Re-fresh effect
Maintains the membrane-function in the clothing
Maintains the special-features of the clothing
"Pro-fresh" effect
Not based on biocides – do not affect the naturel bacteria of the skin
Directions:
In soft water, for 2 to 6 kg of laundry, light soil, use 45ml. 55ml is required for medium hard water and 65 ml for hard water. For heavy soiled items, 2 to 6 kg load, in soft water use 75ml, 95ml is required for medium hard water and 120ml for hard water. Suitable for hand wash, use 30ml per 10L in soft water and 50ml in hard water. For pre-soak use 10ml in 5L water. Each cap measures 40ml.
Ingredients: Aqua, Laureth-9, Laureth-3, Propylene Glycol, Sodium cocoate, Subtilisin, Phenoxyethanol, Trisodium Dicarboxymethyl Alaninate, Sodium Citrate, Zinc Ricinoleate, Parfum, Pectate Lyase, Cellulase, Amylase, Polyvinylpyridine N-oxide, CI 42051