Edgy Veggie Crackers Smoked Sweetcorn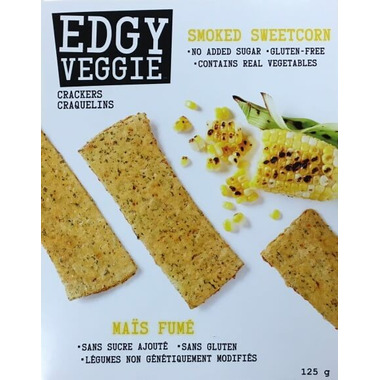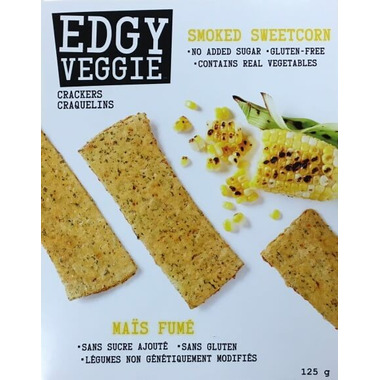 Edgy Veggie Crackers Smoked Sweetcorn
Edgy Veggies packs almost a full serving of vegetables into every crispy, delicious portion of Edgy Veggie Crackers. Delightful with dips & cheeses or paired with your fave ciders & lagers. Portion-packaging makes it the #PerfectDeskSnack. Includes 5 pouches.
Benefits:
GMO-free vegetables
Gluten-free
No added sugar
Natural
High in vitamin A
Contains vitamin C, iron, magnesium and folate
Ingredients:
Gluten free flour blend (whole grain sorghum, tapioca, potato starch, sweet rice), dried vegetable blend (sweet corn, sweet potato, onion, spinach, red bell pepper, chipotle pepper), eggs, sunflower oil, rosemary extract, salt, baking powder, dried garlic, paprika, chives, hickory smoke.