Element Botanicals Amazing Cream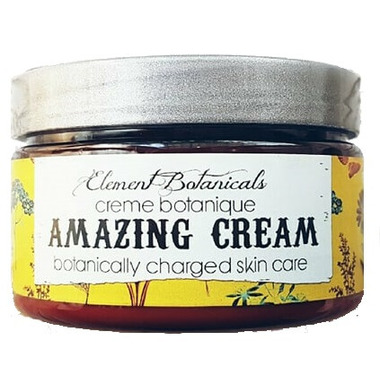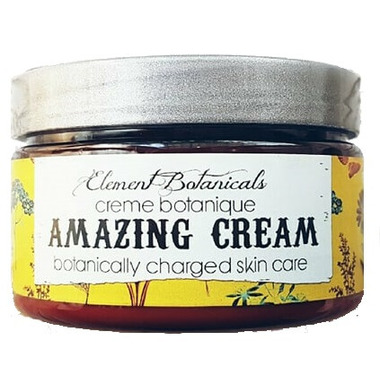 Element Botanicals Amazing Cream
Absolutely loaded with botanically infused olive and carrot tissue oil blend which can help to improve the skins barrier function, increase cellular and collagen renewal while providing intense nourishment. Cocoa butter adds deep moisturizing without leaving a greasy residue. Blended with pure essential oils of rosemary, geranium, lavender, tea tree and patchouli: Each chosen for their skin soothing qualities.

Use on dry, rough skin or as a daily facial moisturizer for a healthy, clear looking complexion. Use sparingly, a little goes a long way.

Organic olive oil infused with calendula, comfrey, rosehips, chamomile, plantain and lavender. Each of these botanicals have been carefully chosen and meticulously measured to add superior nourishment to the skin.

Carrot Tissue oil: Loaded with antioxidants, fatty acids and vitamins A, B, C, D and E.

Organic cocoa butter: Rich in fatty acids to deliver deep moisturizing qualities to the skin. Rich in EFA`S and antioxidants.