Enerjive Chocolate Quinoa Crisps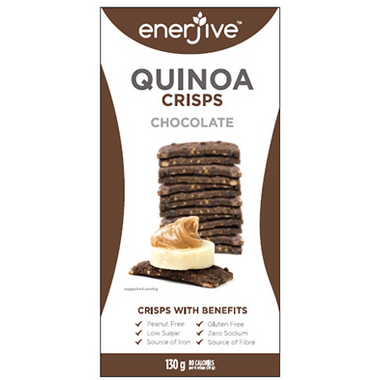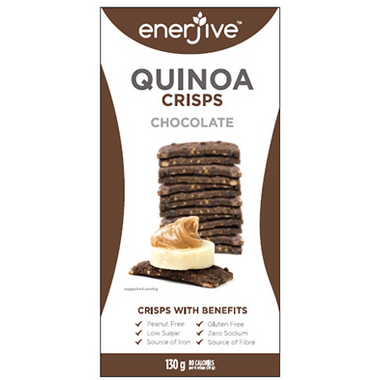 Enerjive Chocolate Quinoa Crisps
Scrumptious chocolate and a pleasing crunch come together in one delicious crisp to satisfy your cravings and hunger, and leave you feeling happy, healthy and enerjived! It's your chocolate FIX!
Crumble chocolate crisps into yogourt, trail mix or oatmeal to add flavour, crunch and vital energy to your breakfast!
Grind chocolate crisps in a food processor to make desert crumbs for your favourite pie crust!
Scoop up your favourites - use crisps as an edible spoon! Pair with lime yogourt for a simple and healthy key lime pie!

Features:
All Natural
Non- GMO
Gluten Free
Low Sodium
Kosher
Dairy Free
Nut Free Product and Facility
Ingredients:
Semi-sweet chocolate (sugar, unsweetened chocolate, cocoa butter, soy lecithin, vanilla), quinoa flakes, millet flour, buckwheat flour, sunflower seeds, hulled millet, sunflower oil, cocoa, honey, brown flaxseed, citric acid.