Escuminac Yellow Birch Syrup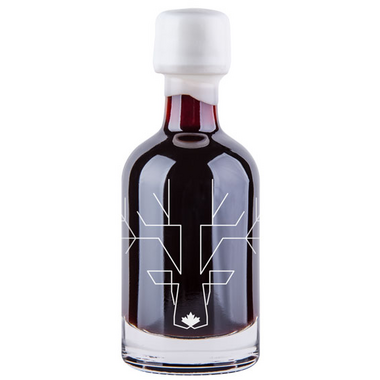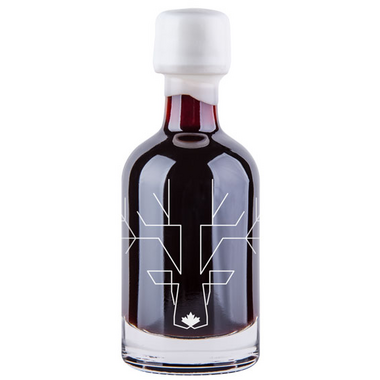 Escuminac Yellow Birch Syrup
- We're sorry, this product is no longer available!
- Shop for other products in: Syrups

Escuminac produces a pure organic birch syrup (Yellow Birch) of the highest quality. This nectar is produced in very small quantities, and must undoubtedly have been the balsamic vinegar of the Native Americans in the past! It is said to have many properties and virtues as a result of its beneficial elements: vitamins, minerals, amino acids, proteins. This exceptional syrup has a certain aromatic kinship with balsamic vinegar.

Minerals:
Sodium, Calcium, Iron, Vitamin C
Tasting Notes:
Intense, dark golden colour. Complex and interesting nose, with an astonishing concentration, simultaneously fruity, aniseedy, toasted. Almost syrupy, but beautifully balanced and braced by a more than refreshing acidity. A wide panoply of foods /ingredients /liquids share the same dominant aromatic components, such as rooibos tea, sarsaparilla, mint, shiso, star anise, strawberry, onions, grapefruit, grilled or roasted meat and fish, as well as strong cheeses.
Storage:
3 years in a cellar - 6 to 12 months once opened – Keep refrigerated for quality after opening.
Serve:
Room temperature, ideally
Ingredients:
pure organic birch sap
Method:
In Spring, at the thaw, after the sugar season, when the temperature is positive by day (+10°C) and negative by night, ideal conditions come together for the start of the harvest. During this short period, the birch sap begins to flow. The harvested sap must be boiled on the same day.
Heating at a constant high heat has to be mastered by the syrup producer. Slowly, the water contained in the sap evaporates, the sugars are gently concentrated. When the syrup reaches a temperature of 104°C and 63 Brix, the sap becomes birch syrup. This stage of the process is extremely delicate for birch syrup (yellow birch).
The impressive technical know-how of Érablière Escuminac has enabled them to develop a stable method, with superior yields, to boil this precious nectar without spillage or caramelisation. The birch sap (yellow birch) must be boiled for a long time, at a low heat, whereas maple syrup is boiled at a higher heat, for a shorter time. The syrups thus produced are then collected and stored in barrels.