EVOLVh UltraShine Moisture Shampoo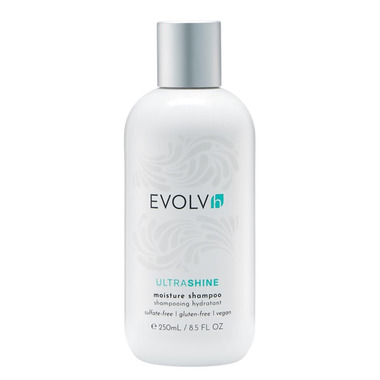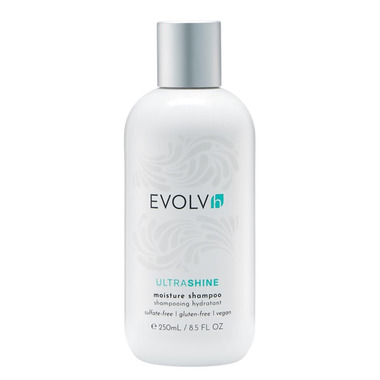 EVOLVh UltraShine Moisture Shampoo
Beloved by discerning stylists, the EVOLVh UltraShine Moisture shampoo is ideal for all hair types, from fine to thick, straight to curly. The shampoo gently cleanses, while infusing thirsty strands with vital nutrients, including seaweed extract and essential amino and fatty acids - for hair that is strong, silky and naturally shiny.
Benefits
:
EVOLVh's exclusive pHytoBlend infuses nutrients for shine and strength
Repairs, restores and prevents breakage and split-ends
Increases color retention
Moisturizes dry, over-processed or frizzy hair
Volumizes fine hair
Softens and adds manageablity to curly, thick or coarse hair
100% essential oil signature fragrance
Silicone free, paraben free, gluten free and vegan
Never tested on animals
EVOLVh products are made using 90% or higher organic content
Made in the USA

Key Ingredients:
Safflower Oil moisturizes hair and scalp and promotes vasodilation for improved scalp health.
Amino Acids rebuild, strengthen, and boost elasticity.
Seaweed Extact moisturizes hair and scalp, promotes hair growth, and adds shine.
To use:
Wet your hair in the shower, squeeze out a small amount of shampoo, and massage into hair and scalp. If you don't get the explosive lather you desire, repeat with just a small amount of shampoo on the 2nd pass. Rinse away with warm water, and follow with EVOLVh UltraShine Moisture Conditioner.
Ingredients
: Water, pHytoBlend (proprietary concentrate blend of 20 herbs in an aqueous base), decyl glucose, disodium sulfosuccinate, cocamidopropyl betaine, lauryl glucose, coco polyglucose, seaweed extract, citrus aurantifolia, mango, lecithin, sunflower oil, soya, safflower oil, soy amino acids, vitamin C, wild pansy, sweet clover, apricot, nasturtium, nectarine, passion flower, citrus seed extract.
Organic, natural, color safe, silicone free, paraben free, gluten free, vegan, never tested on animals, made in the USA