Lavender + Clary Sage
59 mL (2oz)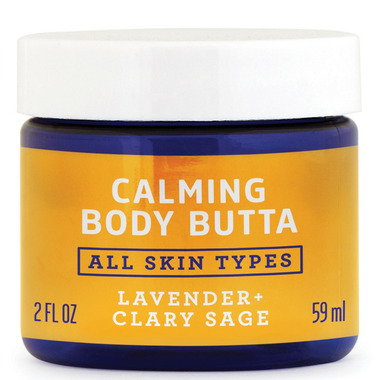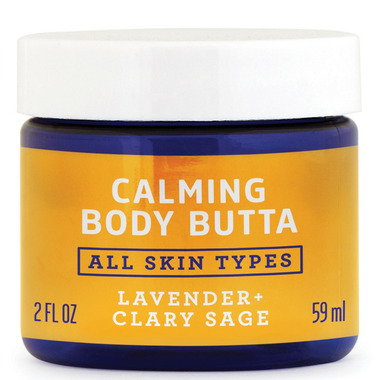 Fatco Calming Body Butta
Lavender + Clary Sage
59 mL (2oz)
CALM DOWN, BEAUTIFUL! Fat and butter are the basics of Paleo cooking. And the basics of FATCO's Calming Body Butta. They start with nutrient-rich tallow from grass-fed cows and blend in tons of natural oils to create this wholesome, Paleo-certified moisturizer. It's packed full of vitamins that are necessary for skin health and made from natural sources. So rub some fat on your body to feel calm and centered on the inside, and healthy and radiant on the outside.

To use: Apply a quarter-size dollop into the palm of your hand. Moisturize from head to toe, keeping in mind that a little goes a long way. This moisturizer is great for skin conditions like eczema and psoriasis. Open within one year of manufacturing date & use within six months of opening.

Ingredients: Tallow from Organic Grass-fed Cows, Coconut Oil*, Cocoa Butter*, Mango Butter*, Shea Butter*, Almond Oil*, Extra Virgin Olive Oil*, Beeswax, Aloe Vera Butter*, Avocado Butter, Vegetable Glycerin*, Avocado Oil*, Magnesium Oil, Lavender Essential Oil, Clary Sage Essential Oil.
*Denotes An Organic Ingredient.