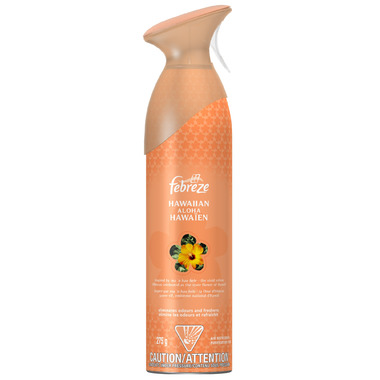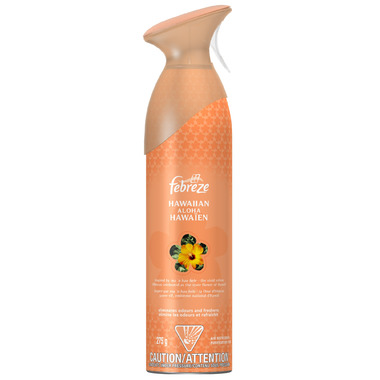 Inspired by the bright, tropical scent of Hawaii's beautiful and fragrant hibiscus blooms!
Part of leading a fresh lifestyle is knocking out negativity right in its tracks. When something stinky gets you down, get rid of it and freshen up the room right away with Febreze Air Effects. It's like a breath of fresh air because it actually sweeps away stifling odors from the air using our patented technology and leaves only a clean, refreshing scent.

Quickly spray away tough bathroom, cooking, smoke odor and more.