Finesse Home Kool Woman Hot Flash Cooling Mist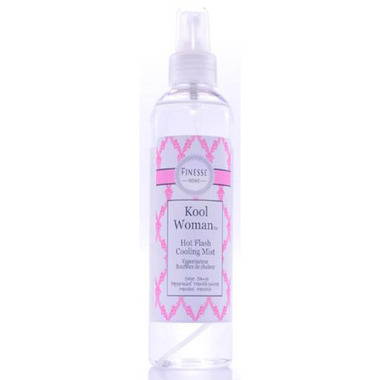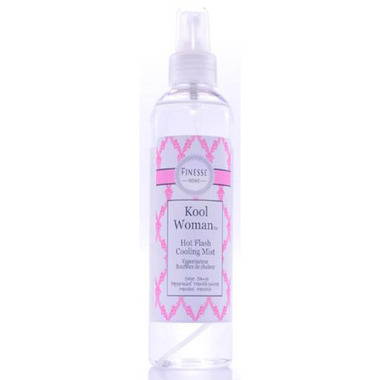 Finesse Home Kool Woman Hot Flash Cooling Mist
- We're sorry, this product is no longer available!
- Shop for other products in: Headaches & Pain

Kool Woman Hot Flash Cooling Mist uses a natural blend of pure essential oils designed to help give relief to Hot Flashes.
Using a combination of essential oils of Sage with Peppermint has proved to be extremely effective.
Research has suggested that the presence of volatile oil in Sage is largely responsible for most of its therapeutic properties. Sage Essential Oil has been a traditional treatment for night sweats.
The addition of Peppermint and menthol gives a cooling sensation to the skin and helps give a much welcomed relief to Hot Flashes.

Directions
: Apply 2 to 3 sprays to the back of the neck when the sensation of a hot flash occurs.
Ingredients: Aquq, Alc. Denat, Mentha Piperita, Menthol, Salvia Lavan-difolia, Polysorbat 20, Potassium sorbate
Keep out of reach of small children.