Fluf Traveller Blue Hearts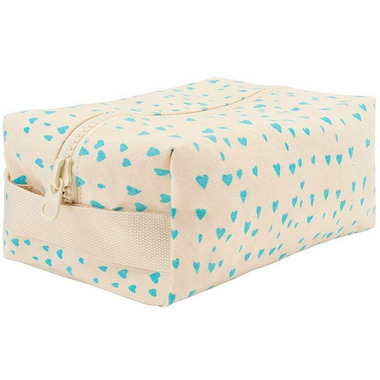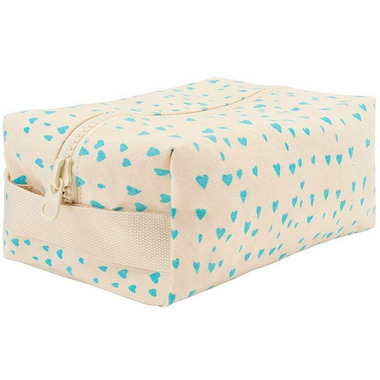 Fluf Traveller Blue Hearts
All hail things with multiple uses. The Traveller is obviously a killer kit for all your travel essentials. It's roomy, lined, and has an interior pocket. But it also doubles (and triples and quadruples) as a giant pencil/art supplies case, a make-up bag, a "wet bag" for beach gear, swimwear, diapers & wipes, and more.
Features:
Certified organic cotton
Rinsable, water-resistant lining
Preshrunk and machine washable
Cotton canvas carry strap
Zipper closure
Interior pocket
Durable and roomy
Size: 9.5" x 6.5" x 4"

Traveller is made with certified organic cotton; lining is 100% polyester.