Four O'Clock Almond Biscotti Tea
Caffeinated White Tea
16 Tea Bags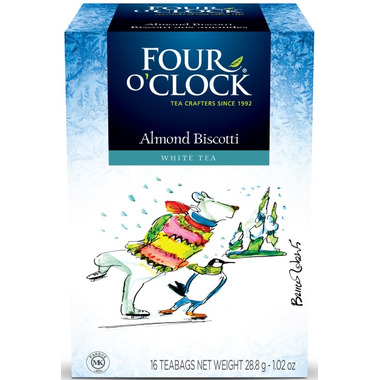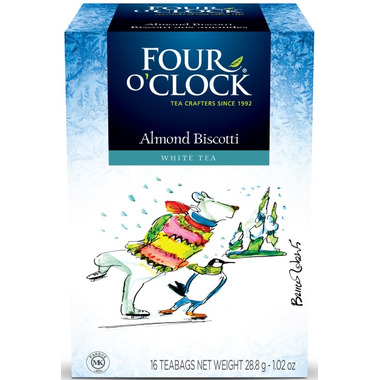 Four O'Clock Almond Biscotti Tea
Caffeinated White Tea
16 Tea Bags
At tea time, you'll be bound to enjoy this white tea made with cocoa shells, carob and roasted chicory root and flavoured with almond biscotti notes. Rich and sweet, you can savour this tea to the last drop without crumbs!

Hot infusion - 1 teabag should be steeped in water at 95 degrees celsius for 4-5 minutes.

2 teabags and a dairy/non-dairy beverage can be used to make a latte.

Ingredients: White Tea Leaves, Cacao Shells, Carob, Natural Almond Biscotti Flavour, Chicory Root.



Marika:
about a year ago
This tea hardly has any flavour. If you like very subtle teas, this is for you. If like me, you were attracted by the promise of almond and cocoa, you may be disappointed. Since the first time yielded hardly any flavour, I also tried steeping it for an hour and even overnight. Still disappointing to a lover of a full-bodied flavourful tea.
Page
1