Four O'Clock Decongestant Cold Tea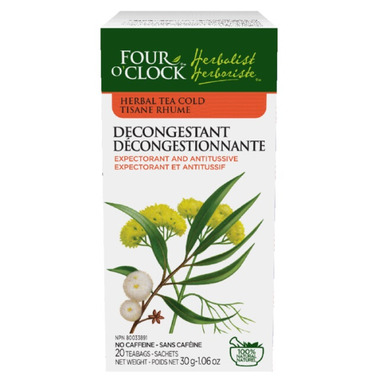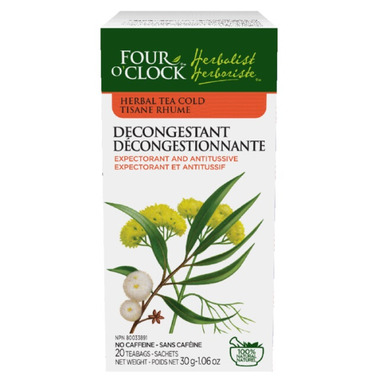 Four O'Clock Decongestant Cold Tea
Although peppermint has digestive properties, it also good for decongestion. Menthol treats inflammation of the respiratory tract and the mouth. Eucalyptus leaves are also used to clear the airways, but also to treat cases of rhinitis, pharyngitis, laryngitis and sometimes the flu. The marshmallow root alleviates dry cough by relieving the inflamed mucous membranes. Drink it before going to bed or when you first feel congestion starting.

Ingredients: Eucalyptus (leaves cut), marshmallow (root), plantain.

MEDICINAL INGREDIENTS: Peppermint leaves (Mentha x piperita), eucalyptus leaves (Eucalyptus globulus), ginger root (Zingiber officinale), marshmallow root (Althaea officinalis), bitter fennel seeds(Foeniculum vulgare subsp. vulgare var. vulgare), plantain leaves (Plantago lanceolata), licorice root (Glycyrrhiza glabra).