Gaiam Printed Premium Yoga Mat 6 mm Citron Sundial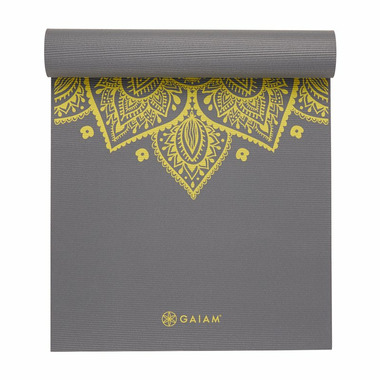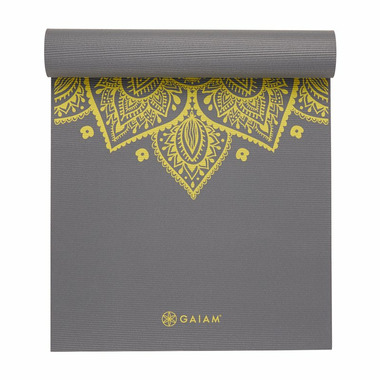 Gaiam Printed Premium Yoga Mat 6 mm Citron Sundial
With its chic intricate pattern printed in lemon yellow on a light heather grey, this Premium Citron Sundial Yoga Mat provides a stable, non-slip surface for your practice. Light weight yet durable, it ensures the safety and comfort you need to enhance proper alignment and maintain poses.

6mm. 68" x 24".
Charlotte:
a few months ago
I got this yoga mat for the added thickness and I love it - no slipping with poses and easier on my back and knees. Good quality, and after a quick initial wipe down with a water vinegar solution, there was no weird "new mat" smell. I love that I can leave it out in my main room when I don't feel like putting it away - blends in nicely with the decor.
Kareen:
a few months ago
This is a great yoga mat for my purposes, love the design. It is a thicker mat which is especially useful for people with knee problems. If you sweat a lot, are doing hot yoga or carrying the mat a long distance a thinner mat may be lighter and not as slippery. I would definitely recommend.
Page
1