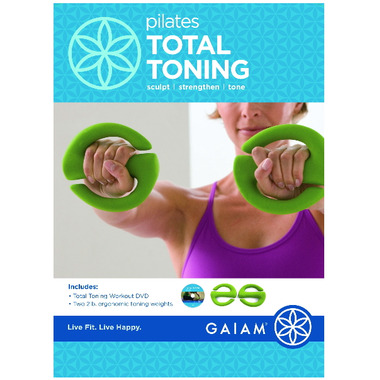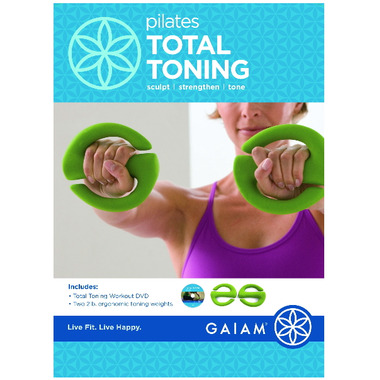 Is there truly a shortcut to fitness? Yes, and this is it! In these Pilates workouts, Ana Caban combines Pilates movements with resistance training for the most dynamic total body fat burning and toning program ever. DVD includes three 15-minute workouts for upper body, lower body and core that will improve core strength, agility and balance.
Pilates Toning Kit includes: Workout DVD with professional instruction, Two 2 lb. ergonomically-designed sculpting hand weights. Benefits: Tone, sculpt and chisel your shoulders, arms, thighs, Improve core strength, agility and balance, Totally impact-free for joint safety, Designed for all skill levels.
Aan Caban Award-winning, certified Pilates instructor Ana Caban is a professional dancer who turned to Pilates for empowerment and injury rehabilitation. Ana and her videos have been featured in CBS News, Weight Watchers Magazine, The Los Angeles Daily News and The Miami Herald.