Garden of Life Raw Organic Fit Vanilla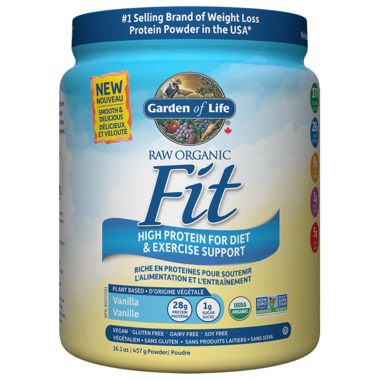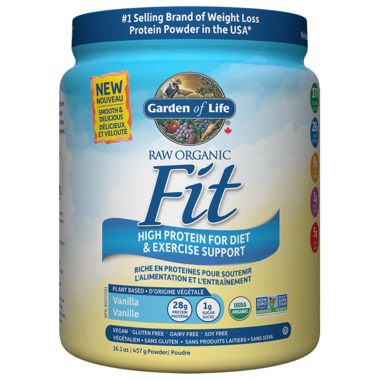 Garden of Life Raw Organic Fit Vanilla



Garden of Life Raw Organic Fit is a Certified USDA Organic, Raw, plant-based, vegan, high-protein powder specifically designed for weight loss and is made with 13 raw sprouted organic ingredients. It differs from Garden of Life's other proteins because it has several additional clinically studied ingredients, including Svetol® Green Coffee Bean Extract, Raw Food Created Chromium and Organic Cinnamon to help you burn fat, maintain healthy blood sugar, boost your energy, lose weight and look great!
Raw fitness is your gateway to Extraordinary Health®. Raw Organic Fit, Garden of Life's Raw, organic, high-protein powder, is specifically formulated to enhance your diet and exercise program, empowering you to lose weight, build muscle and restore balance. Raw matters because heat and processing can denature protein, reducing its availability to your body. The Certified USDA Organic plant proteins in Raw Organic Fit are produced at low temperatures, preserving their complete amino acid integrity, and Raw Organic Fit has a delicious flavor.
Benefits:
Boosts energy and builds lean muscle mass† (Can be used pre- or post-workout.)
Satisfies hunger and helps you stay full longer with organic whole food fiber.
Contains easily digested plant proteins PLUS live probiotics and enzymes.
Offers 28g of complete protein—13 organic sprouted grains, seeds and legumes.
Contains Svetol Green Coffee Bean Extract—to burn fat naturally and maintain healthy blood sugar.
Contains Organic Ashwagandha—help fight cravings.
Offers 5g of naturally occurring amino acids
Directions: Mix 1 level scoop per day (scoop included) with 250 ml of water before consumption. Ensure to drink enough fluids before, during, and after exercise.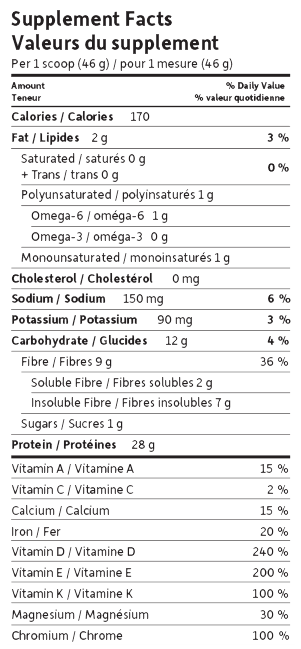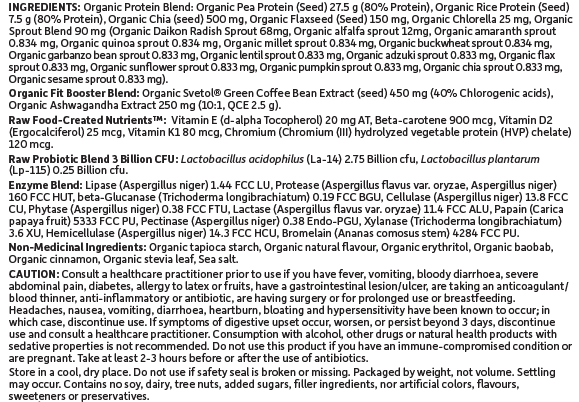 organic, gluten free, vegan, soy free, non-gmo, dairy free