Giovanni 50/50 Balanced Shampoo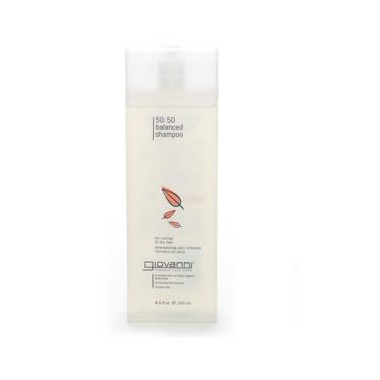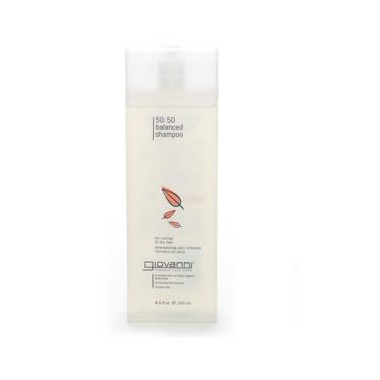 Giovanni 50/50 Balanced Shampoo
When hair is dry, it needs a drink. Give it 50:50 shampoo ,the hydration it needs and wants with a balance of ingredients that infuse moisture while locking in color. 50/50 Balanced Shampoo balances the art of clean with supreme protection. Gentle enough for every day, superior shine is on the way. Smile. This is happy hour...for your hair.
Protects chemically enhanced hair color.
Adds moisture and manageability.
Infuses shine every day, all day.
Contains no laurel/laureth sulfates.
Ingredients: Aqua (purified water) with *rosemary (Rosmarinus officinalis) oil, *nettle (Uritica dioica) oil, *thyme (Thymus vulagris) oil, birch leaf (Butela alba) oil, *chamomile (Anthemis nobilus flower) oil, *clary (Salvia sclarea), *lavender (Lavandula angustifolia), *coltsfoot leaf (Tussilago farfara), *yarrow (Achillea millefolium) oil, *mallow (Malva sylvestris), *horsetail (Equistetum arvense) oil, *soybean protein (Glycine soja), C12-14 olefin sulfonate (coconut derived), cocamidopropyl betaine, tocopherol (vitamin E), trace minerals, citric acid (corn), sodium hydroxymethyglycinate, sodium chloride (sea salt), grapefruit seed (citrus derived). Certified organic in accordance with California Organic Foods Act of 1990.
Free Ofanimal proteins, animal by-products, artificial colors, or artificial fragrances. Absolutely no Laureth or harmful Oxide derivatives.