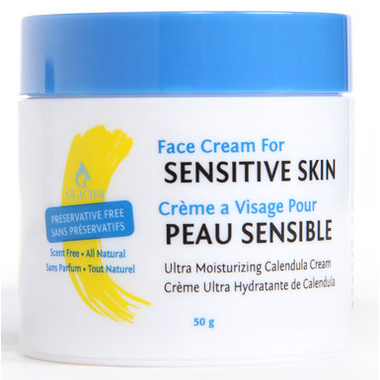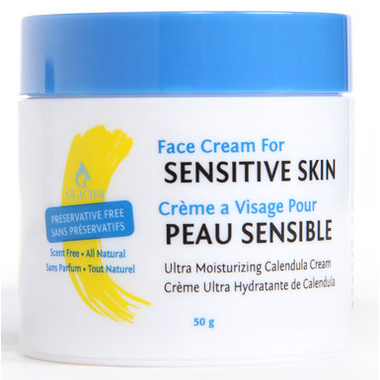 Experts agree that the 3 most important things to do for eczema is to moisturize, moisturize and moisturize. This Glacier Soap Face Cream is an all-natural, all-body product and is safe to use on your body, hands, and face.
Glacier Soap's Ultra Moisturizing Calendula Cream combines the superior healing properties of Calendula flower petals (marigold) with the most gentle soothing oil - Rice Bran; leading to the greatest ultra moisturizing product for sensitive skin.
Features:
Both natural ingredients reduce inflammation
soothes irritated tissue and increases circulation
Experience soft, velvety skin
Ingredients:
Distilled water, Avocado Oil, Calendula Infused Rice Bran Oil, Emulsifying Wax, Bees Wax, Borax, Stearic Acid, Xantham Gum, Grapefruit Seed Extract.

Karin:
more than a year ago
The good: it's a thick, luxurious & unscented cream. The challenge: I really wanted to like this product, but there is an ingredient in it that doesn't agree with my facial skin. That said, my skin is notoriously fussy. Just because it doesn't work for me, doesn't mean it won't for someone else. To be fair, I have been using it successfully on the dry bits on my hands and feet.
Page
1