Glitter & Spice Double Side Organic Chew Bibs Onyx and Snow Herringbone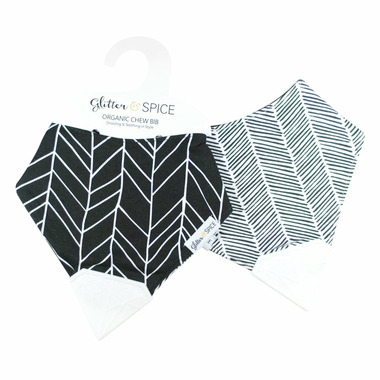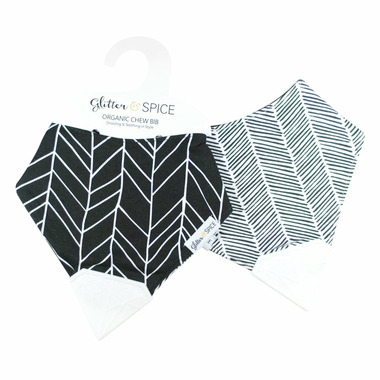 Glitter & Spice Double Side Organic Chew Bibs Onyx and Snow Herringbone
Glitter and Spice's Double Side Organic Chew Bibs has you and your teething, drooling baby covered! Made from 100% soft organic cotton, which is the ideal fabric for your little one's delicate skin. The custom diamond shaped teether is attached and made from 100% food grade silicone.

Allison:
a few months ago
Amazing bib. Great size and the fabric is absorbent and washes well. I have a reflux baby so spit up is our problem but it holds up well.
The teether is nice and light. My guy started teething early and didn't quite have all the coordination in his arms figured out yet but the teether on the bib was always easy to grab and get into his mouth.
Though agreed, pricey for one bib.
Page
1