Glutino Gluten Free Breakfast Bars Apple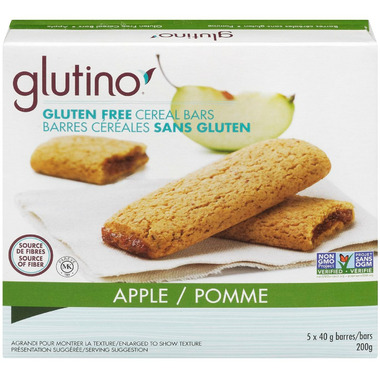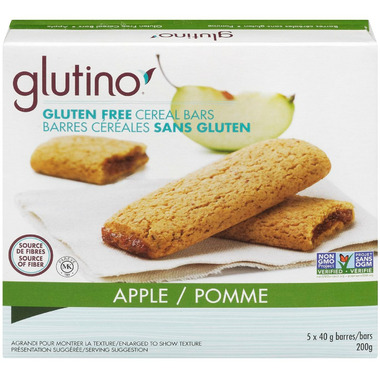 Glutino Gluten Free Breakfast Bars Apple
Apple is the ultimate temptation. When you sink your pearlies into this fabulous fruity filling you'll find that paradise isn't lost after all. In fact, it's right there in your hand.
Jam-packed with a dreamy fruity filling, Gluten Free Oven Baked Bars are filled with the delightful taste you know and love. Oat-topped then baked to a golden bliss, enjoy it while it lasts.

Features:
Gluten free
Non GMO
Good source of fibre
Naturally flavoured


Ingredients:
Apple Filling (Sugar, Apple Powder [Calcium Stearate], White Grape Juice Concentrate, Water, Glycerin, Corn Starch, Canola Oil, Citric Acid, Sodium Alginate, Malic Acid, Dicalcium Phosphate, Dried Citrus Pulp, Sodium Citrate, Sodium Hexametaphosphate, Flavour), Chick Pea Flour, Potato Starch, Fructose, Pear Juice Concentrate, Raisin Paste, Inulin, Canola Oil, Tapioca Starch, White Rice Flour, Water, Sodium Bicarbonate.