Granolust Rosemary Parmesan Crunch Granola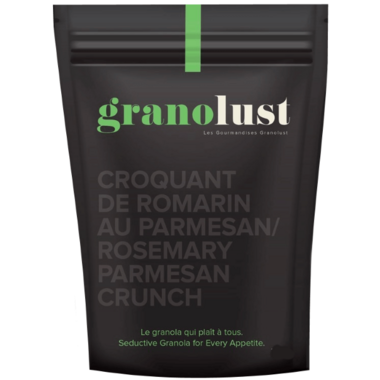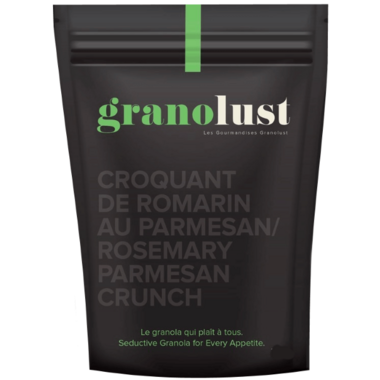 Granolust Rosemary Parmesan Crunch Granola
Granolust makes the most delicious organic, vegan and gluten-free granola you've ever tasted! They've revolutionized the granola world with Rosemary Parmesan Crunch! Their first savoury flavour using vegan parmesan and rosemary, making it the ideal salad or soup topper or it can be eaten alone as a salty snack. Granolust use only the finest ingredients, healthiest oils and non-refined sugars.
Ingredients: Rolled oats*, almonds*, brown rice syrup*, cashews*, pumpkin seeds*, coconut oil*, vegan parmesan ( raw organic walnuts, r-star veg nutritional yeast, sprouted sunflower seeds*, golden flax seeds, spices*, Himalayan crystal salt),* garlic powder*, rosemary*, onion powder*, cayenne powder*, salt.
* organic
Made in a facility that contains tree nuts.