Great Pretenders Lilac Mermaid Dress with Headband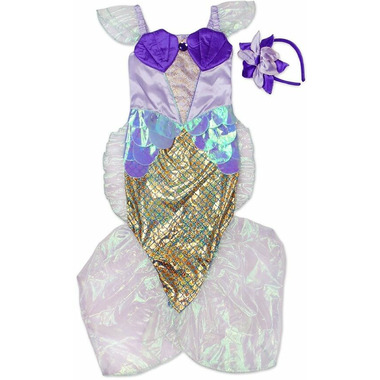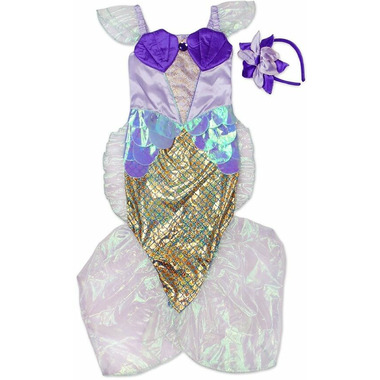 Great Pretenders Lilac Mermaid Dress with Headband
Great Pretenders Lilac Mermaid Dress with Headband has a skirt (tail) that is accented with a metallic scale print, and edged with iridescent petals and scallops. The soft satin top features a glittered organza printed inset, finished with 2 satin detailed shells. Ruffles and glitter finish this gown. Sold with a sea-flower finished headband, this complete look is ready to take home!
Care Instructions:
Wash with damp cloth.
Dimensions:
52.07 x 0.254 x 96.52 cm


Recommended for ages 4-7 years.