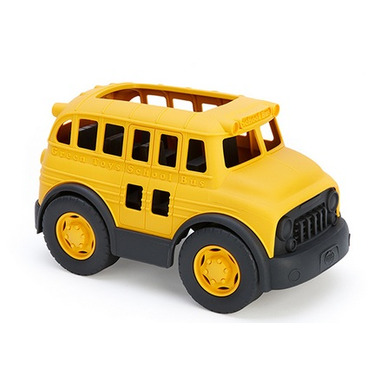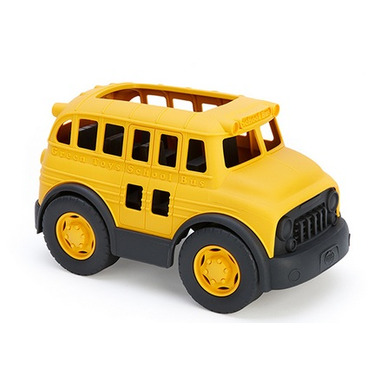 School's in session with the planet's favourite new kid in class - the Green Toys School Bus! Made in the USA from 100% recycled plastic milk containers that save energy and reduce greenhouse gas emissions, this sturdy bus is ready to be loaded up for an earth-friendly ride to the classroom, a field trip, or whatever excursion little scholars see fit. The Green Toys School Bus goes to the head of the class for safety and eco-design, with no metal axles or external coatings. No BPA, PVC or phthalates. Packaged using only recycled and recyclable materials.
Features:
Made in USA

Dishwasher Safe

100% Recycled Plastic
Suitable for ages 1 year and up.