Guam UPKer Preventative Lotion for Treatment of Hair Loss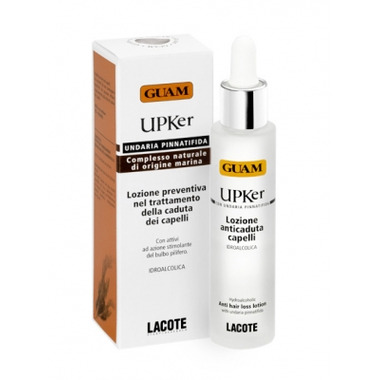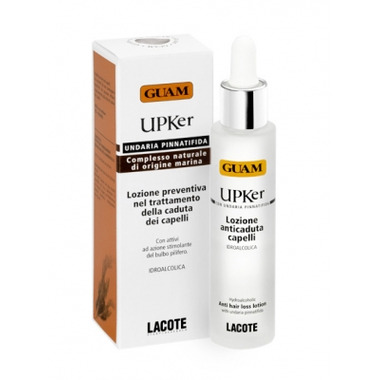 Guam UPKer Preventative Lotion for Treatment of Hair Loss
Guam UPKer Preventative Lotion for Treatment of Hair Loss helps to maintain healthy hair and reinforces the shaft structure improving strength and shine. It contains Undaria Pinnatifida; a brown seaweed that plays an important role in the life of hair because it favors the production of keratin.

Directions: Apply lotion on scalp with the special dropper and massage. Do not rinse. See inside package for detailed instructions.

Ingredients: water, alcohol denant, polysorbate 80, menthol, rosemarinus officinalis oil//rosemary, leaf oil, undaria pinnatifida extract, eucalyptol, mentha repirita oil, zingilber officinale oil//ginger root oil, salycylic acid, acetyl methonine,, citric acid, panthenyl ethly, ether inositol, limonene, glycerin, sodiumcitrate, milk protein,acetyl cystein, lactose, linalool, fucus vesiculosus extract, laminaria digitate powder, hydrolyzed keratin.